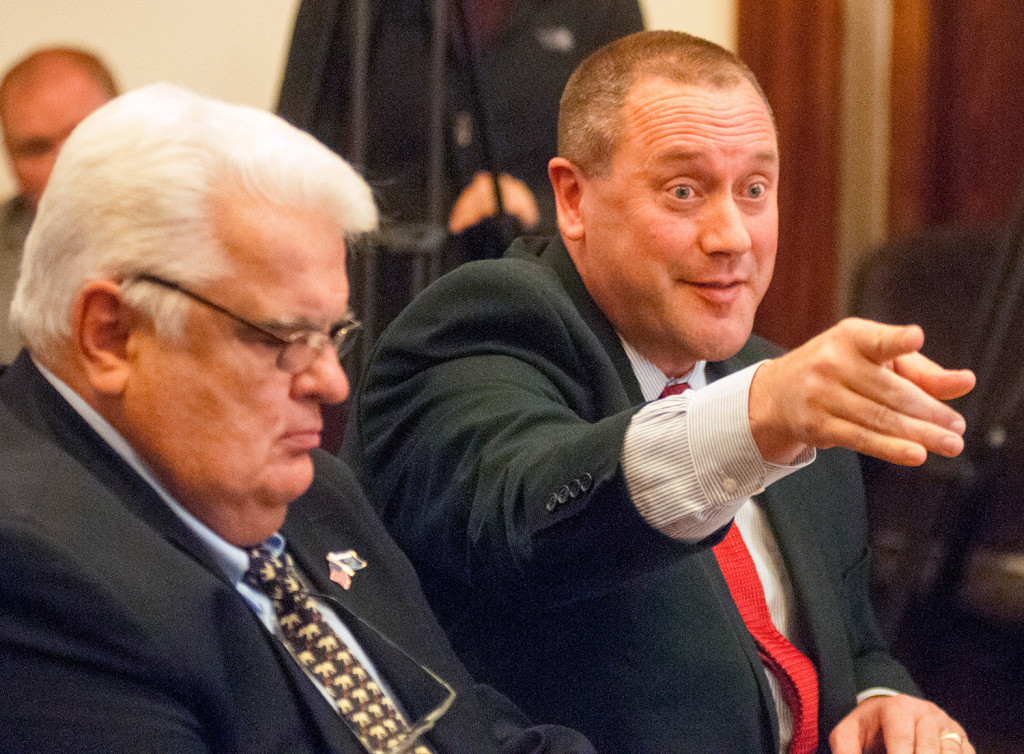 Gallery: 7 Photos
In its first meeting in 27 years, the Conduct and Ethics Committee ponders allegations against Sens. Andre Cushing and Ron Collins.
Politics

Family members and advocates for domestic violence victims say abusers can currently avoid background checks by buying guns on the private market.

Schools and Education

Whether for Trump or Clinton, the students say they aren't letting the heated election season come between them.
Editorials

It is clear that lead poisoning is a real risk to Maine students.

Columnists