Call it the season of ring bling. Beyond the usual gifts exchanged the past holiday season, some Hollywood stars and Grammy-Award winners got an added holiday bonus and took the first, formal step in tying the knot. Britney Spears, Anne Hathaway, Drew Barrymore and Jessica Biel are just a few of the gal celebs whose gifts included engagement rings.
That means this looming, A-list of impending wedded bliss could signal the start of real estate moves as the stars consolidate, downsize or realign their real estate holdings in preparation for the next stage of their relationships.
In anticipation of that potential, here are some of the homes these lovebirds own and might be sending to the market sometime soon.
Anne Hathaway
New York, New York (below)
For the doe-eyed co-star of "The Devil Wears Prada" and Academy-Award nominee for her role in "Rachel Getting Married," the proposal came from her longtime boyfriend Adam Shulman over Thanksgiving weekend. The couple has been dating since 2008 and Hathaway now has a chunky emerald-cut ring to show off the engagement.
Hathaway has long called New York home (she previously rented a penthouse), but has more recently been living in a 1,153-square-foot condo, pictured below, in the Sutton Place neighborhood of Manhattan that she purchased for $1.6 million in 2007.
The building is a mix of hotel and condo units with full concierge service, floor-to-ceiling windows and terrace balcony. Hathaway's condo has 2 bedrooms, but with only a little over 1,100 square feet, Hathaway may be looking for a little more room to roam with her husband-to-be after the wedding.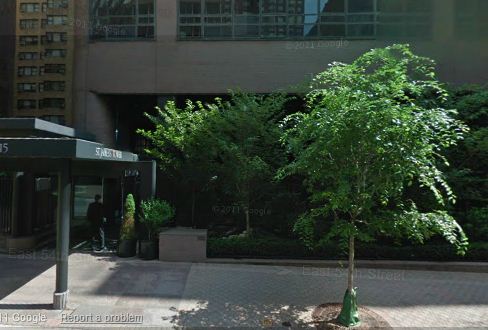 Britney Spears
We recently detailed Britney Spears' variety of real estate wheelings and dealings, including her most recent rental home in Thousand Oaks. Spears picked up the new home shortly before the announcement of her engagement to her former manager, Jason Trawick.
The home, pictured below, has nearly everything celebrities want in real estate: 10,000-sq ft of living space, high-end features like an infinity pool, private gym, home theater, gourmet outdoor grill area and a pub with billiards table. Given Spears' real estate track record, we're betting the pop star could be in the market for a new home after the wedding.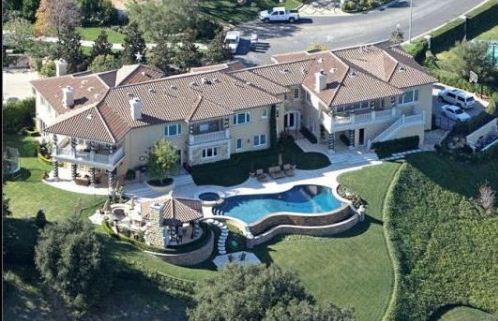 Drew Barrymore
Born and raised in Hollywood, Drew Barrymore comes from a long line of actors, including her grandfather, silver-screen legend John Barrymore. The actress has had two prior marriages, but this time is choosing to marry someone outside of show business: Will Kopelman is a New York native and art consultant.
Although Kopelman is from the East Coast, Barrymore currently owns two homes in the LA area, including one she purchased in 2010 for $6.9 million. The prime piece of Montecito real estate sits on two secluded acres of gardens, citrus and avocado trees and expansive outdoor living areas. Barrymore may be willing to trade all this in, however, for a new swanky penthouse with Kopelman.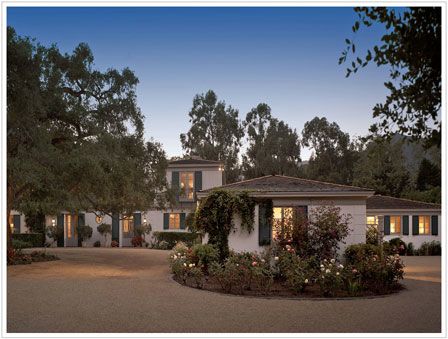 Jessica Biel
The on-again-off-again relationship between singer-producer-actor Justin Timberlake and actress Jessica Biel was declared on again — permanently this time with Timberlake's proposal to Biel in Montana over the holidays. The pair have dated for the past four years, although each own their own home: Timberlake has one in Hollywood Hills and one in New York; Biel has a home in the Brentwood neighborhood of Los Angeles.
Biel purchased her 2-bedroom, 3-bathroom home in 1999 for $1.26 million. Brentwood's relatively high home values may entice Biel to sell, thus consolidating her and Timberlake's real estate holdings.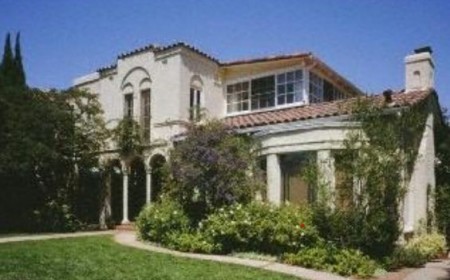 Mario Lopez
Mario Lopez, "Extra" host and former star of TV's "Saved by the Bell," proposed to his girlfriend Courtney Mazza while vacationing in Mexico. Never one to shy from the camera, Lopez had the proposal filmed for a special airing on "Extra" later in the month.
Although the engagement is new, Mazza and Lopez have been dating since 2008 and have a two-year-old daughter. We're guessing that the marriage won't uproot them from the house they share, a 4-bedroom, 4-bath home in suburban Glendale, close to the filming studios of "Extra." Lopez bought the Spanish-style home, pictured below, in 2010 for $1,940,019. He also owns two other homes in Burbank, including one he picked up in 1994, shortly after "Saved By the Bell" ended.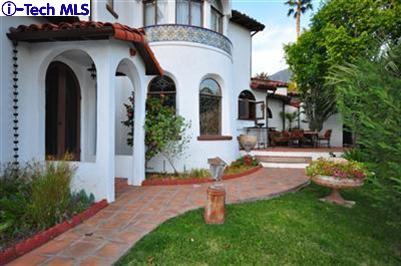 filed under: