Almost all of the fire victims are refugees from Africa, fleeing war and violence in their own countries to seek better lives in the United States.
They lost nearly everything they owned in the three fires that destroyed nine buildings in downtown Lewiston in the space of a week.
And then there was the emotional toll.
On Wednesday, about 30 families packed into the Lewiston branch of a state agency to seek help, meeting with landlords and property managers who might be willing to offer them a more permanent home than the emergency shelter where most of them have taken refuge.
Here are some of their stories:Â
'WE'LL DO IT (ON OUR OWN) AGAIN'
For Adriana Garcia, the hardest thing to lose was her iPod — a Mother's Day present from her son in Texas, whom she hasn't seen in four years.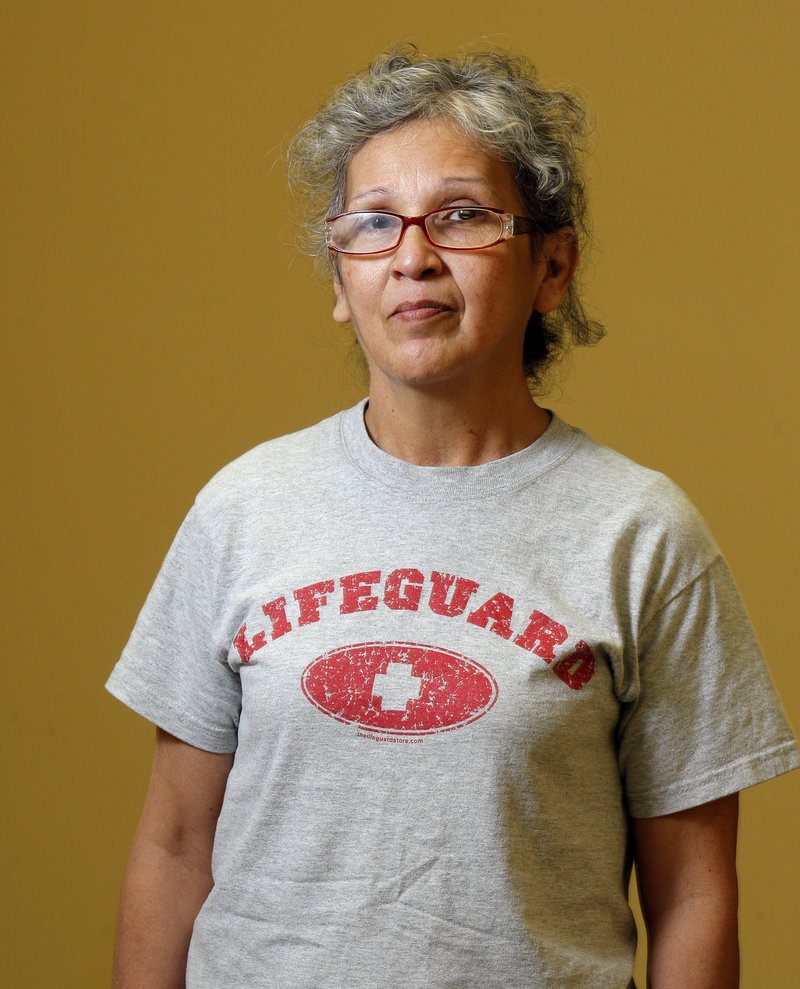 It came in the mail four days before the April 29 fire that heavily damaged the apartment building where she lived and that she managed on Bates Street.
Her son got her the iPod so they could use FaceTime, and finally be able to look into each other's eyes again when they spoke, she said.
Garcia still needed to set up an Internet connection to use it, but hadn't done that before the fire occurred, she said, wiping tears from her eyes.
Since the fire, Garcia, 58, and her husband have been sleeping on a friend's floor. She left the housing fair Wednesday without much hope of finding an apartment soon. She said she planned to save up money and try to find a place they can afford even after her husband's income from doing industrial roofing falls off in the winter.
"We've always done it on our own, and we'll do it again," she said.
She has already called her son to tell him about the fire and about the lost iPod. He wasn't as upset about the loss as she was.
"He said, 'Mom, we can replace that. I can't replace your life,'" she said.
'WE STILL GOT EACH OTHER'
Issa Aden was outside the apartment where he lived with his mother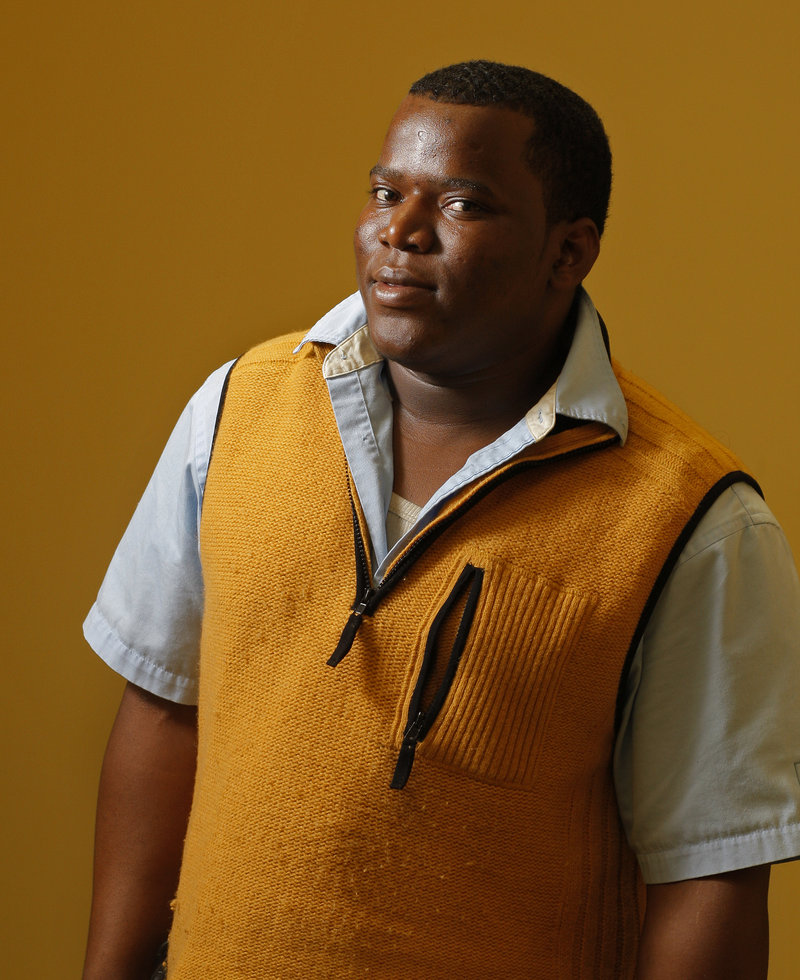 on Pierce Street when the fire started Friday in a nearby building.
"We thought our apartment was going to be saved," he said. "There was no fire."
But the fire spread, and authorities told them it wasn't safe to go back into his apartment. His mother was allowed to get her blood pressure medication, he said, but nothing else.
Aden, 25, came to the U.S. from Somalia in 2006. He earned his high school diploma in 2011 through Job Corps. He wants that piece of paper back more than anything else he left behind in the apartment.
In the meantime, Aden and his mother have been staying with his sister and her seven kids for the past couple of days.
Although he fears they lost everything from the apartment, he was grateful they still had their lives. "We still got each other," he said.
'I HOPE IT WILL BE FOUND OUT WHY'
Kalilwa Kalunga, who is separated from Katarina Kizyala,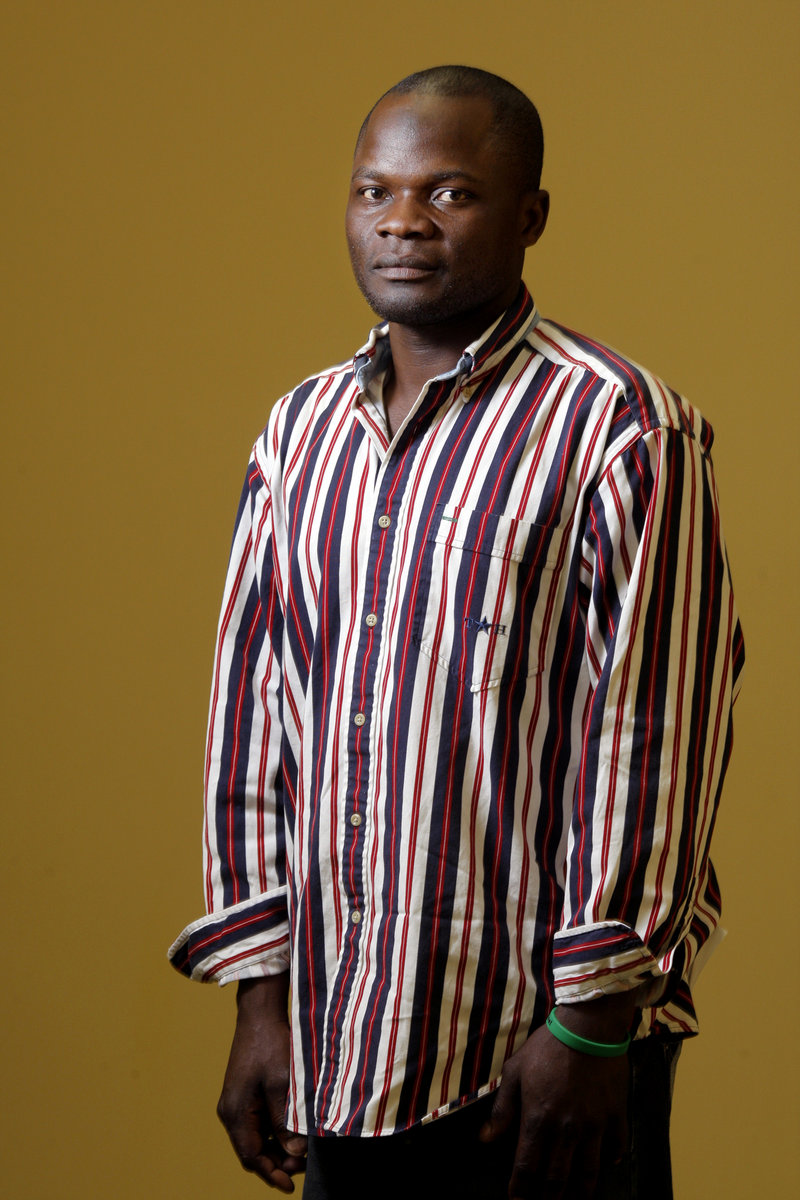 lived in a nearby apartment in the same Pierce Street building.
He had just unloaded his car after a trip to Walmart when he saw smoke outside a window. He called 911 and told the dispatcher there was no time to talk, to get help on the way.
A refugee from Congo, Kalunga said he's seen scary things, but nothing like the fire.
Kalunga said he knows what to expect out of war. But it's different for someone to deliberately set fire to a house while people are sleeping inside, and not to know why or when it could happen again. "They take me to protect me," he said of why he came to America.
And though he doesn't feel safe right now, he said, he believes justice will be served, because it's America.
"It's a freedom country, and I hope it will be found out why they did that," she said.
'IF I FIND HOUSING, I'M HAPPY'
Katarina Kizyala lost the four-bedroom apartment where she lived with her three children on Friday, but on Wednesday, she was happy.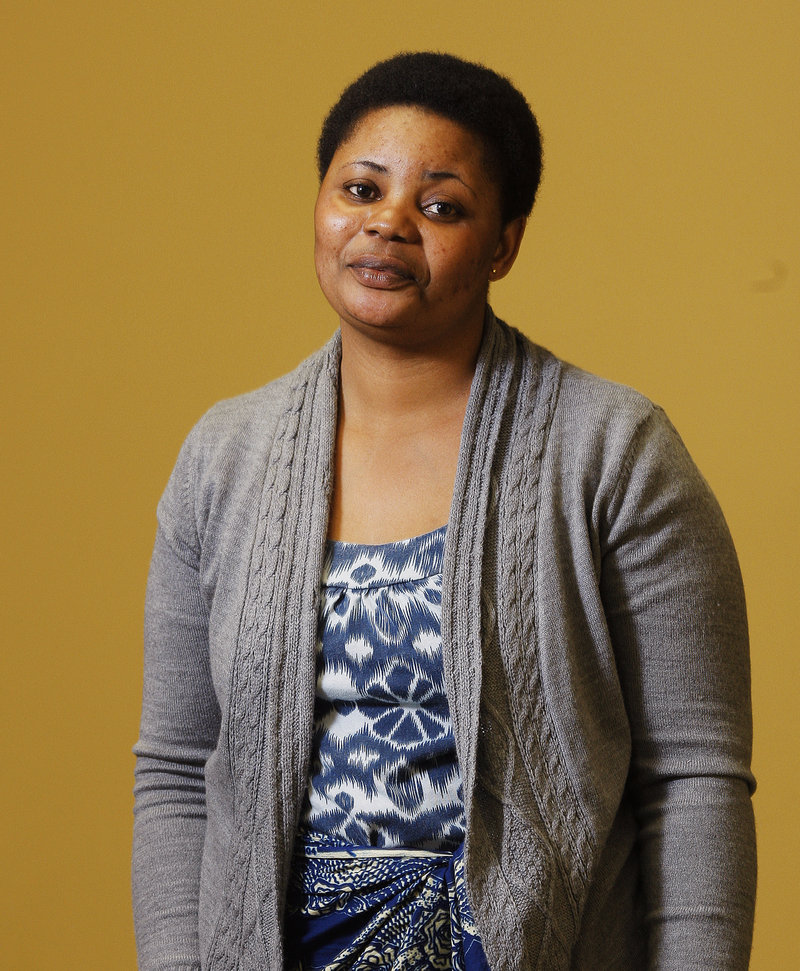 Kizyala's three children were in school while she was at the housing fair in Lewiston. When she saw them later, she would have good news.
Kizyala, 33, who moved to the U.S. from Congo in 2010, has been staying with her children at the emergency shelter, where babies have to take naps next to kids playing basketball. But not for long.
Through the housing fair, she found a new apartment for her family on Strawberry Avenue and might be able to move in within a couple of days.
Kizyala's whole family was in their apartment on Pierce Street when Friday's fire started. She was crying as she knocked on the doors of her neighbors, including a boy who was sleeping, on her way out of the building.
She came to the fair with all she had managed to salvage from her apartment — a bag of documents. She left the fair with a smile.
"I sleep in the high school, I'm not happy," she said. "If I find housing, I'm happy."
'I THOUGHT IT WAS A JOKE'
Isaak Abdi had gotten home from the mosque just a couple of minutes before Friday night's fire when he saw something red outside his apartment on Pierce Street.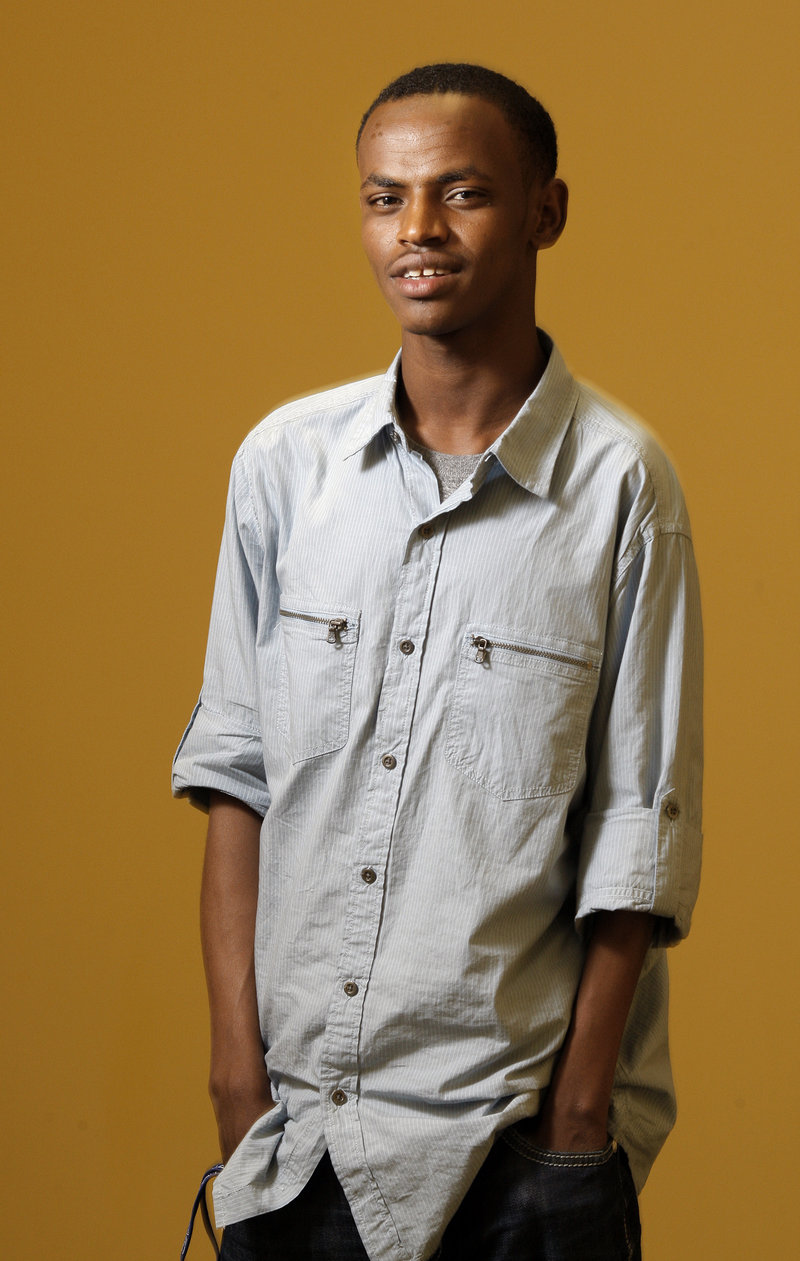 "I thought it was a joke," he said.
Then his younger sister started yelling "Fire." He grabbed what was most important to him: his mother.
Abdi, 21, was unhappy that he lost school work from his first year at Central Maine Community College, but he was done for the semester. His 17-year-old sister, who is still in high school, had more reason to be upset.
Abdi's family, who originally came from Somalia, has been staying at the shelter at Lewiston High School and moved to the Colisee on Wednesday. He left the housing fair determined to find a new place to live by the end of the week.
Although Abdi was disappointed about losing everything, he was taking it in stride.
"It's a fire," he said. "What do you expect?"
More overwhelming, he said, was the assistance that came from the Red Cross, volunteers, other organizations and donations. He said he couldn't offer enough appreciation.
"Thanks to everybody," he said. "Whoever help us, thanks to them."