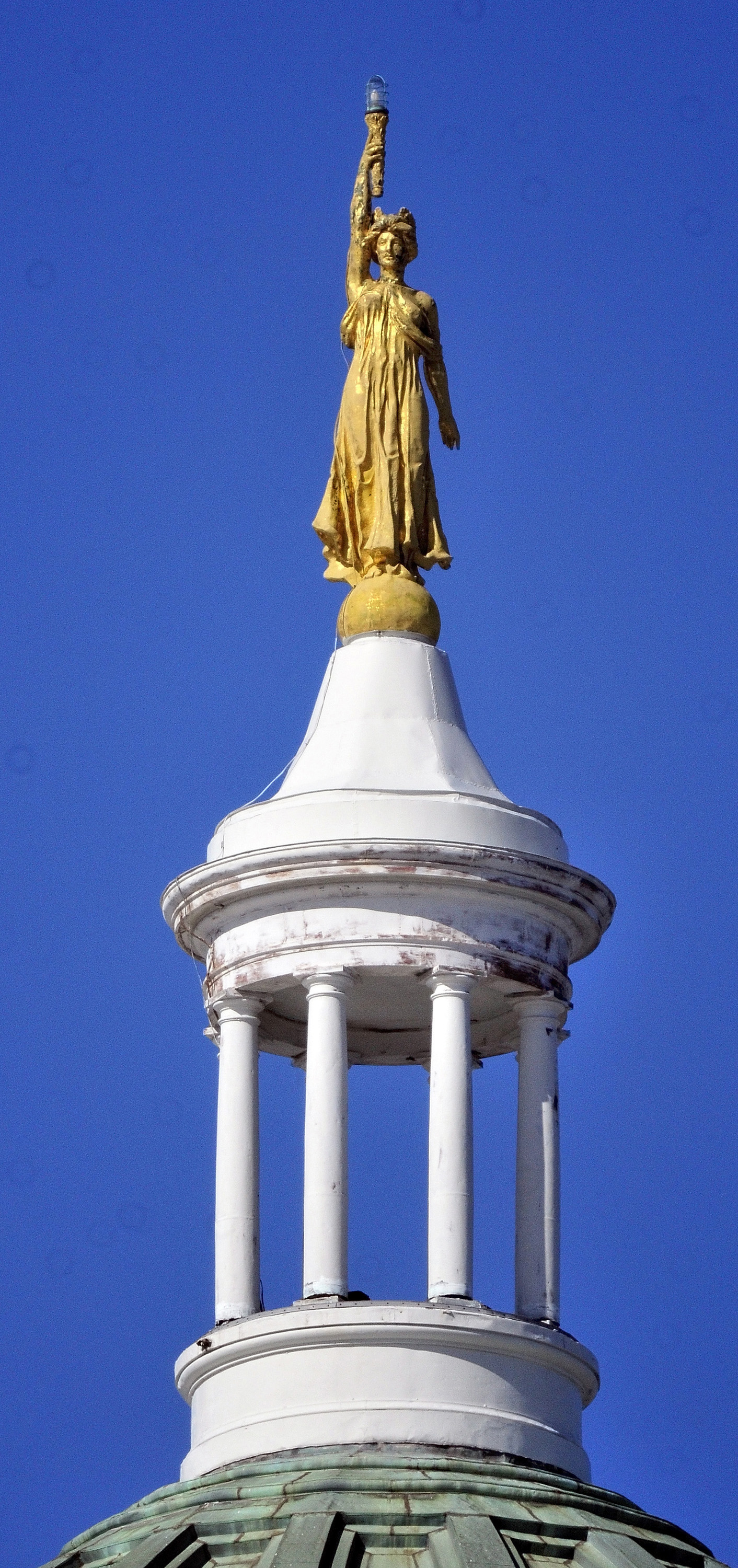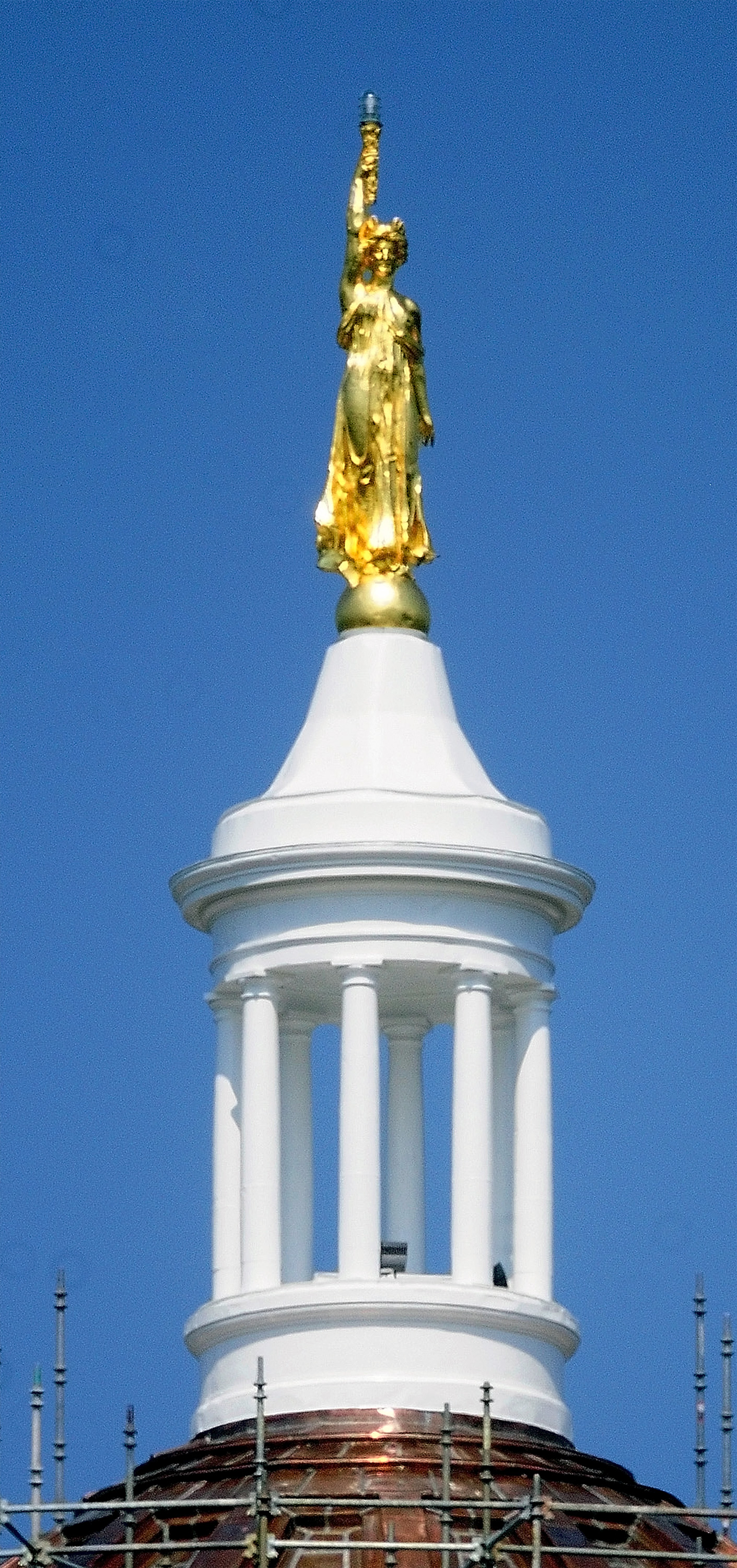 The before photo, taken March 7, shows what the Lady of Wisdom and the Maine State House dome looked like before shiny, new copper replaced the old, green copper as part of the ongoing State House renovations in Augusta. The after photo, taken Wednesday, shows new copper and a rejuvenated statue atop the capitol.
The replacement of the State House copper has generated interest from people requesting mementos of the dome and from artists wanting to use it for projects. The dome was built as part of a 1909-10 expansion of the building.
When the new copper is installed, it will be shiny like a new penny, but will turn to a dull brown in around six months when the copper oxidizes, a result of exposure to atmospheric oxygen. The dome won't regain its greenish patina for at least another three decades.