AUGUSTA — Lithgow Public Library looks like a library again, with all but a few of its thousands of books lined up in the stacks awaiting readers, computers being readied to go online, and the portrait of library namesake Llewellyn Lithgow about to make its return to its former perch on the wall of the original, 1896 portion of the expanded and renovated library.
All that needs to happen now is to put the public back into Lithgow Public Library.
That happens Saturday.
The library, fresh off its $11 million renovation and expansion that nearly tripled its size, will host a grand re-opening Saturday, beginning at 10 a.m.
"We're pretty excited to show it to the public," said Elizabeth Pohl, library director. "We're proud of how it came out. We encourage people to come see for themselves how true this is to the original library, and the spirit of why it was founded."
The library will have an open house, as part of Saturday's event, for the public to get inside and walk around and check out the renovated and expanded building. But not check out books or other library materials. The library will open for business at 9 a.m. Monday.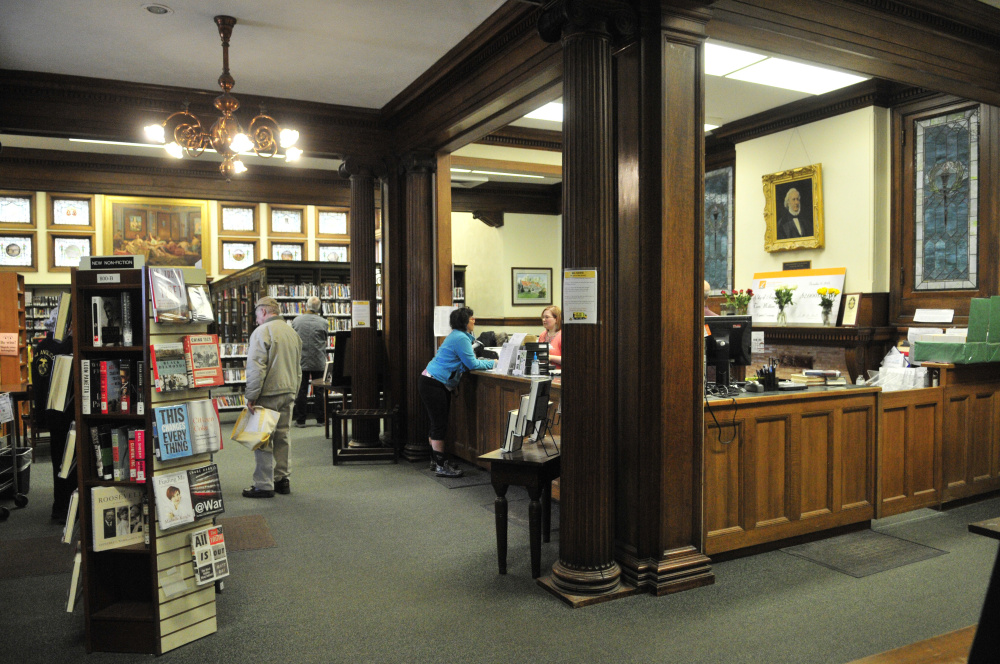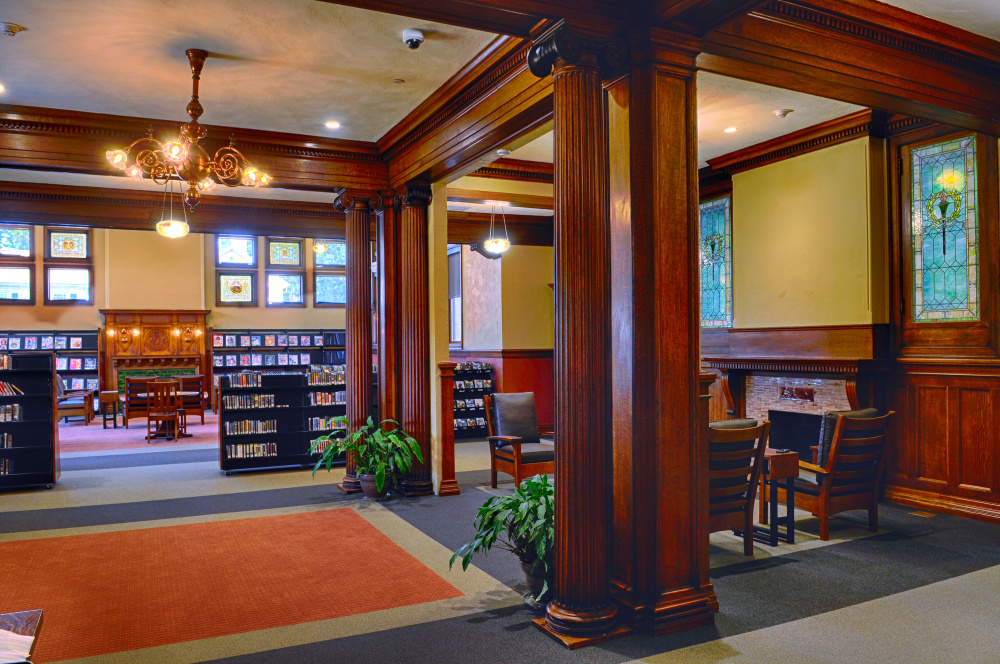 On Tuesday, library workers stacked the few books yet to be placed on shelves, organized work areas and hooked up computers.
Pohl said the move back to the library from its temporary home at the Ballard Center went well. She said they're not missing anything.
Pohl said there are only a few loose ends still being tied up in the renovated building. One of those is the complex heating and cooling system, which she said is still undergoing some tinkering.
And 13 of the 32 intricately detailed stained glass windows, restored by artisans at Stained Glass Express in Manchester, have not yet been reinstalled, as work remains to be done on some of them. Clear glass windows are taking their spots for now.
"It's very time-consuming. There are 320 pieces in each window," Pohl said. "It is not work that can be rushed."
The stained glass windows that already have been restored and reinstalled are spectacular, gleaming and highly detailed, including many that were broken and so dirty that much of their designs weren't visible before their restoration.
A massive stained glass window, salvaged from the former railroad station in Augusta, was installed just inside the library's new main entrance, on the northern, newer end of the structure. Across from the window is a list of major donors to the project, for which roughly $2.5 million was raised privately, by the Friends of Lithgow Library group.
Private donations also paid for upgrades, such as some heavy-duty, Maine-made library furniture, that wouldn't have been covered by the $8 million the city bonded to pay for the library project.
Pohl said some people have asked whether the library had enough books to fill the shelves of the much-larger library. She said they do.
"We planned for it to be right-sized, not oversized," she said. "We think it will be just right for us, and the community."
There will be no change to the previous library hours, though Pohl said the library staff eventually would like to return to the library being open for a full day Saturday. For now the library will be open, as it has been in recent years, from 9 a.m. to noon.
Saturday events will include a ribbon cutting at 10 a.m.; then, inside around 10:30 a.m., brief presentations from city and library officials.
"We're keeping it simple. We just want to recognize people who worked to make it a library and finally let the public see what their tax dollars and donations created," Pohl said. "It's built to last."
Keith Edwards — 621-5647
Twitter: @kedwardskj