Are we better off?

The Portland Press Herald commissioned this poll by Critical Insights, a Portland-based, nonpartisan opinion polling firm, to gauge voters' opinions on key issues affecting Maine. The poll was conducted by telephone on June 20-25 among 615 registered voters statewide; it also included an oversample of 100 women respondents to judge female voters' attitudes on issues affecting women. The poll included both landlines and cell phones. Its margin of error overall is four percentage points.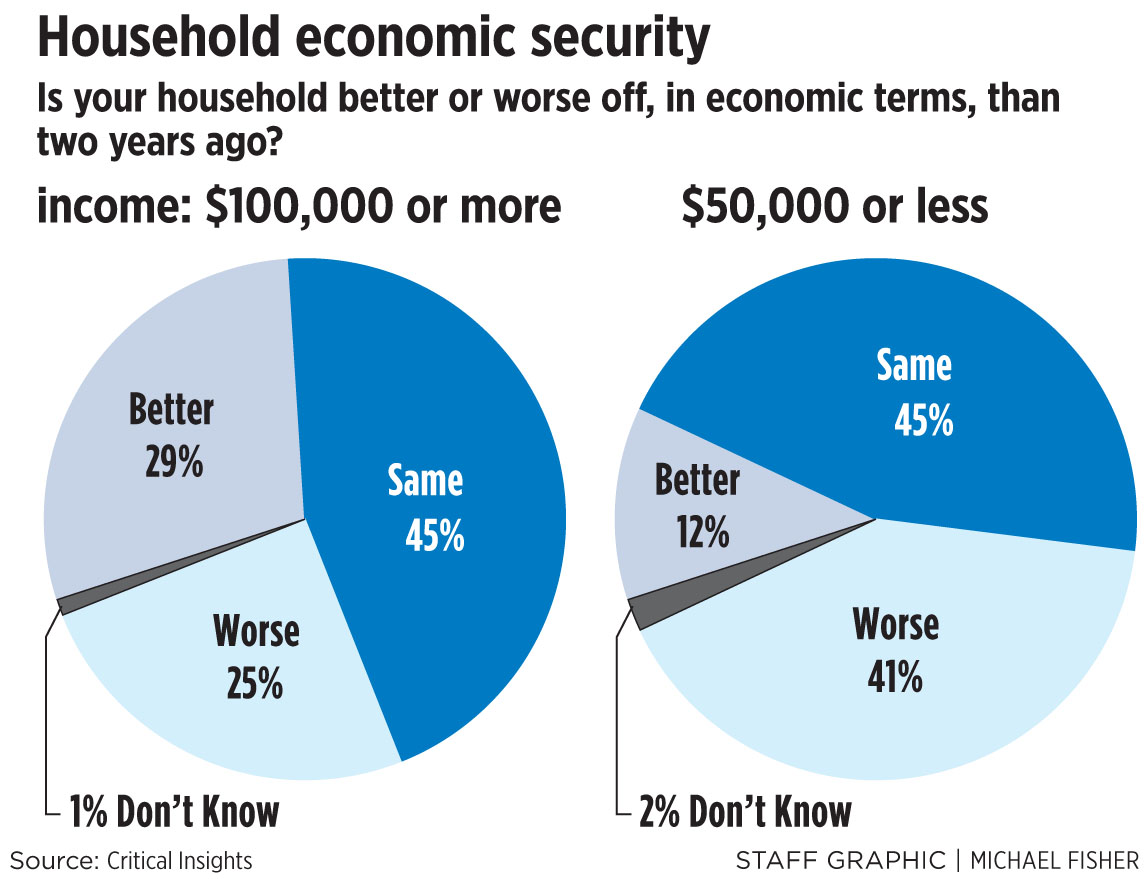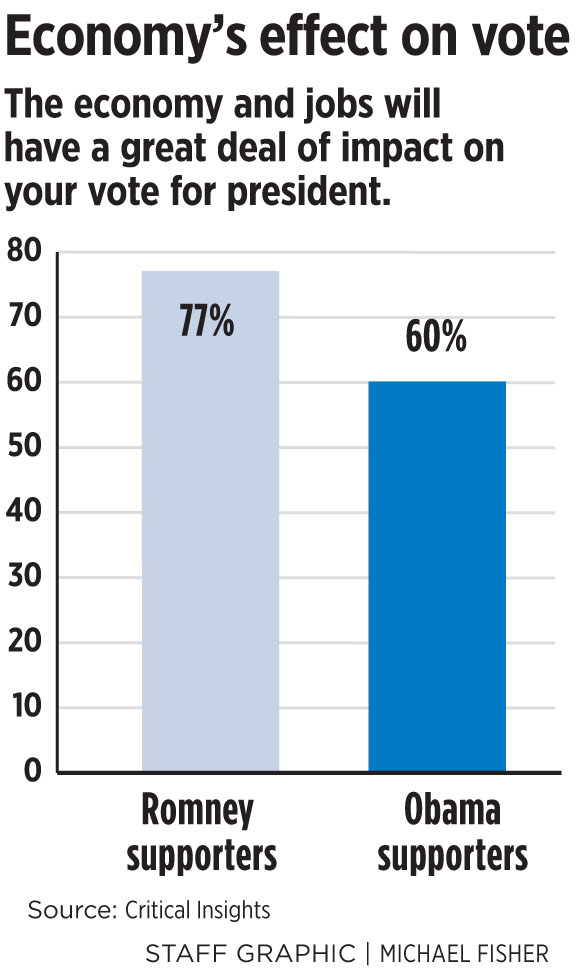 ---
Maine's gender gap on women's issues
This general polling question measures whether candidates are perceived to be looking out for women's interests. Maine voters have defined 'women's issues' primarily as abortion rights, contraception and women's health care and workplace equality."
---
The Political Horse Race
| Back to top
According to the polls, Maine voters are sticking by President Obama – so far, at least. Former Maine Gov. Angus King, meanwhile, holds a substantial lead over his Republican and Democratic rivals in the race for Maine's open U.S. Senate seat. Mainers say they continue to struggle economically just like other Americans, and in regards to same-sex marriage, 57 percent of Mainers say they support it. support same-sex marriage.
Whom do you trust?
Regardless of whom you support, which candidate do you trust to do a better job on the following issues:
President leading race in Maine
By John Richardson, Staff Writer
Maine voters are sticking by President Obama – so far, at least – despite deep concern about the lagging economy, according to a Portland Press Herald poll. A statewide sampling of Maine voters shows they favor Obama over Republican challenger Mitt Romney 49 percent to 35 percent with four months left in the intensifying presidential campaign. Nationally, Obama and Romney are locked in a dead heat at 47 percent each, according to a Washington Post–ABC News poll released Tuesday.
>> Read the full story
Poll shows 57 percent support same-sex marriage
By John Richardson, Staff Writer
Mainers support legalizing same-sex marriage 57 percent to 35 percent, according to a statewide poll commissioned by the Portland Press Herald. The referendum effort has broad support among most groups of voters, but it's especially strong in southern and coastal Maine and among younger voters, women and Democrats, according to the poll.
>> Read the full story