Back in 2014, I discovered a quintet called The Wild Feathers, made up of Ricky Young, Taylor Burns, Preston Wimberly, Ben Dumas and Joel King. Four of the five members sang, which made the vocal harmonies a thing of beauty, and their 12-track, self-titled debut album on Warner Bros. Records, with such songs as "The Ceiling," "Left My Woman" and "Backwoods Company," was in heavy rotation in my car's CD player. When I read a press release stating they would be coming to Portland's Port City Music Hall on Sunday, April 24, to support their sophomore effort, "Lonely Is A Lifetime," which was released last month, well, I just had to get an interview with one of the members. When a hard copy of the album arrived, I learned that the quintet was now a quartet, with Wimberly leaving the band, that their new material had strengthened and that it was harder, but it still had those trademark vocals that I enjoyed so much on the first album Their publicist at Warner Bros. called one day to patch me in with Joel King as the band headed out on the road.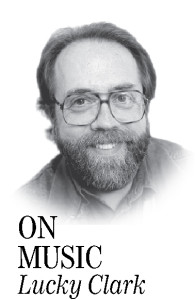 Q: How are you doing, man?
King: Great, we're making our way to Colorado right now.
Q: Let me begin by saying how much your self-titled, debut album blew me away. I'm a huge fan of vocal harmonies and strong rock and you nailed it cold with that CD. You kicked up another notch with "Lonely…" and I'm curious to know a little more about the evolution that came about between those two albums.
King: The first record was a recording of us playing the songs we'd played a hundred times and had written sitting around a coffee table. With this new record I feel like we went in and made a record. We hadn't played the songs a bunch of times and knew exactly how they were supposed to sound, like the first record. The writing for it was all done at sound checks and there's a little bit more edge on it. After playing so many shows you kind of get to the point where you wind up writing more for a live audience, so everything is a little faster and a little more interesting and a little more lonely, because we've been on the road for so long after the first one came out.
Q: Well, the variety present on the new CD is wonderful. As you're listening, you don't know what's coming next.
King: Every song is a little bit different on this record and we wanted to just do the things that all of our favorite bands do, and to make a record like that, you go into the studio and have fun with it — use (the studio) like a tool.
Q: You mentioned that with the first album you played all the songs a lot of times before you recorded them and that you knew how they were supposed to sound. Do you find that out on the road, supporting the second album, that the songs you locked in when you recorded them, are they changing much?
King: Yeah, they're changing a little bit. Some parts are dragged out and others are tightened up a little bit. But because of the way we recorded some of the songs, we had to go back and relearn a few of them to learn just how to do those songs live. We also have a keys player now which helps out so much, and we also got another guitar player.
Q: Oh, you've gone from five members to four and now to six. Who are the new guys?
King: We have Danny Donato playing guitar. He's like a virtuoso. He's amazing. And Brett Moore's playing keys. He's outstanding. But I don't know if they'll stay on after the tour is over. They'll have six months to see if they want to be members or not. Basically though, it's the four of us who made the record.
Q: Do either of the two contribute to the vocals?
King: Yeah, Brett does harmonies and stuff and does a lot of the old Preston parts and a lot of the new record.
Q: And does Danny do any vocalizing?
King: No, he just does all his talking with his fingers.
Q: He lets his fingers do the talking, as it were. Have you ever played in Maine before?
King: Yeah, we played Maine on the last big tour we did in 2014 and we played Portland. We had a great time. It was awesome.
Q: Before we wrap this interview up, I'd just like to say that I respect the fact that as a group, The Wild Feathers are not content to keep cranking out the same sound and style, that you guys are willing to push at the edge of your envelope and try new things. It keeps it interesting for your fans and for yourselves, as well. I would think that it would be boring to do the same thing over and over again.
King: Yeah, of course, we talked about that, too. When we were doing this album, all the different influences we have had since the first album came out in the way we were writing. If people say, "Oh, you changed it up!" we're like, "Well, you don't purposely change it up. You just play what you write and do what you want." If we'd said as we were making it, "It needs to sound more like the old album, let's do it that way," that would have been disingenuous. It just needs to sound more like The Wild Feathers. We're doing what we want to do and writing the songs and playing the shows and making the records, and we're happy as (can be).
Q: Is there anything you'd like to pass on to the folks reading this article?
King: Man, I don't know. I mean, besides coming out to the show and maybe picking up a record or a T-shirt, I don't know. We've talked about the new record and how much we've changed and how much it's different from the first, but it still sounds like us, so if people like the first record, they're gonna dig the second record and hopefully they'll like it more because is just goes a little bit deeper. They can follow the journey of the band.
Lucky Clark has spent more than 45 years writing about good music and the people who make it. He can be reached at [email protected] if you have any questions, comments or suggestions.